"Times like this produce dreams"
Interview: Porsche CEO Oliver Blume on social responsibility, focusing on essentials, and optimism.
09/2020

Mr. Blume, the coronavirus pandemic has taken governments, economies, and society at large by storm and is dictating new rules—for Porsche as well. What are you using for guidance during this time?
Oli­ver Blume: We're being gui­ded by the cen­tral values of our Por­sche cul­tu­re. More than ever, what we want to do is work for the bene­fit of socie­ty and our fel­low human beings. We want to take care of each other and take respon­si­bi­li­ty –like in a fami­ly. These values extend bey­ond our fac­to­ry gates. Right now we're con­cen­tra­ting on where we as a com­pa­ny can be of help. For examp­le, experts from our two con­sul­tan­ci­es, Por­sche Con­sul­ting and MHP, have been sup­por­ting cri­sis manage­ment teams for the sta­tes of Baden-Würt­tem­berg and Sax­o­ny over recent weeks and were instru­men­tal in pro­cu­ring per­so­nal pro­tec­tive equip­ment from China. We've also been encou­ra­ging our employees to do vol­un­teer work, and we're sen­ding dona­ti­ons to cha­ri­ties around the world. That's all part of how we view our­sel­ves as a com­pa­ny.
Should companies in general play a greater role in government affairs, like Porsche has done in procuring PPE for healthcare personnel?
Blume:Por­sche has a long histo­ry of pro­mo­ting non-pro­fit initia­ti­ves. Soli­da­ri­ty and soci­al respon­si­bi­li­ty are just part of what we do. This cri­sis affec­ts ever­yo­ne, and government, busi­nes­ses, and the public are all cal­led upon to con­tri­bu­te. I am con­fi­dent that we will deal with the situa­ti­on suc­cess­ful­ly by working tog­e­ther. And it's expe­ri­en­ces like this that can have a las­ting effect on our society—to everyone's bene­fit.
You mentioned taking a family-like approach—but the Porsche family has more than 35,000 members. That's a lot of responsibility for an executive board when we're talking about something as crucial as keeping people healthy.
Blume: Our goal is to get through this cri­ti­cal peri­od in a sys­te­ma­tic and respon­si­ble way. That inclu­des how we respon­ded very early on. As soon as we saw what the virus was doing in China, we con­ve­ned a coun­cil of experts at Por­sche. This coun­cil is moni­to­ring the situa­ti­on around the clock, and has been making quite a few decisi­ons. Our hig­hest prio­ri­ty is always on pro­tec­ting the health of our employees. This means that ever­yo­ne who can work at home does so. Our con­fe­ren­ces are held online, and busi­ness trips are can­cel­led. The few excep­ti­ons are abso­lute­ly necessa­ry. And for these, whoever returns from an inter­na­tio­nal flight has to self-qua­ran­ti­ne for two weeks. We make no com­pro­mi­ses in this regard. The health of our com­mu­ni­ty is of para­mount impor­t­an­ce.
You don't turn your back on long-time partners.
Porsche Consulting on the crisis management team
Porsche's crisis management team enabled the company to respond rapidly as soon as the pandemic broke out. Together with the executive board, this interdisciplinary committee took on the complex job of defining the employee safety measures. In addition, difficult decisions had to be made about the stop of production for six weeks in March and April, and about how to start it up again in May. Representatives from health management, HR and social affairs, production and logistics, research and development, finances and IT, and sales and marketing came together—at least virtually—under the direction of plant security. Experts from Porsche Consulting were also there from the start, and facilitated the team's rapid decision-making processes.
The pandemic appeared quickly, giving the crisis management team no time to practice.
Blume: Each indi­vi­du­al team mem­ber imme­dia­te­ly had to set his or her inter­nal com­pass on hand­ling this pro­blem. And I'm proud to say that it worked wit­hout a hitch. My col­leagues are doing out­stan­ding work. The cri­sis manage­ment team met daily. The exe­cu­ti­ve board held spe­cial ses­si­ons every other day. Tog­e­ther we dis­cus­sed hund­reds of ques­ti­ons. Like where will we loca­te the dis­in­fec­tants for our employees? How will we chan­ge the ser­ving pro­ce­du­res at the cafe­te­ri­as? After stop­ping pro­duc­tion at our plants in Zuffen­hau­sen and Leip­zig, what will we do to start it up again? What steps are nee­ded befo­re desk workers can return to their offices?
What decisions were especially hard?
Blume: At first we plan­ned to stop pro­duc­tion for only two weeks. But it ended up being six weeks. One of the rea­sons had to do with bot­t­len­ecks in the glo­bal sup­ply chains. That was very pain­ful. But we won't be deter­red: we're loo­king ahead and want to get back up to speed as soon as the cri­sis is over. I see major oppor­tu­nities for Por­sche in the future. Over the last few years we've laun­ched a huge pro­duct cam­pai­gn, inclu­ding the Taycan at the end of 2019. It gives us a superb foun­da­ti­on to build on.
The coronavirus has triggered a lot of discussion about the stability of global supply chains. Does the automotive industry have to change course and have its components produced locally instead of overseas?
Blume: Right now we're con­cen­tra­ting on essen­ti­als. For the sup­ply chains, that means thin­king about which trans­port rou­tes are real­ly necessa­ry, and how we can redu­ce com­ple­xi­ty in our logistics. Por­sche will end up being even more robust in this regard. At the same time, we're also loo­king at the big pic­tu­re and asking our­sel­ves how sustainab­le our sup­ply chain is. To ans­wer this ques­ti­on our cor­po­ra­te group has deve­lo­ped a rating sys­tem for sup­pliers, which inclu­des both envi­ron­men­tal and soci­al cri­te­ria. It is part of the eva­lua­ti­on pro­cess for awar­ding con­trac­ts.
Porsche has a tradition of maintaining close partnerships with its suppliers, starting in the development stage. How will these relationships change in the future?
Blume: When dif­fi­cul­ties arise, you don't just turn your back on long-term part­ners. That too is part of our cul­tu­re at Por­sche. Our sup­pliers know that they can count on Por­sche to be a depen­da­ble part­ner. The mes­sa­ge we're sen­ding is that we'll get through this tog­e­ther.
The pandemic landed smack in the middle of the automotive industry's shift toward electromobility. Will the coronavirus pull the brakes on this transition?
Blume: Abso­lute­ly not. We've been pur­suing a clear and sustainab­le pro­duct stra­te­gy at Por­sche for years now. We're going to keep fol­lo­wing this path. Not only that—I think this cri­sis will shar­pen our awa­reness for a lot of things, and that we'll be see­ing a mar­ked increa­se in the pre­fe­rence for elec­tro­mo­bi­li­ty. Many peop­le are alrea­dy put­ting more thought into what makes life worth living. I anti­ci­pa­te an even grea­ter con­cen­tra­ti­on on low-emis­si­ons tech­no­lo­gy. That's one of the rea­sons we're con­ti­nuing to invest a lot of resour­ces into future-ori­en­ted tech­no­lo­gies.
So you aren't putting the big topics of sustainability and digitalization on hold?
Blume: No, we're sti­cking to our CO2 tar­gets and not bud­ging from our sustai­na­bi­li­ty stra­te­gy. We're recei­ving expert advice on this. Over the next five years we'll be inves­ting 15 bil­li­on euros in areas like elec­tro­mo­bi­li­ty, sustainab­le pro­duc­tion, and digi­ta­li­za­ti­on. The corona­virus will not chan­ge this in the sligh­test.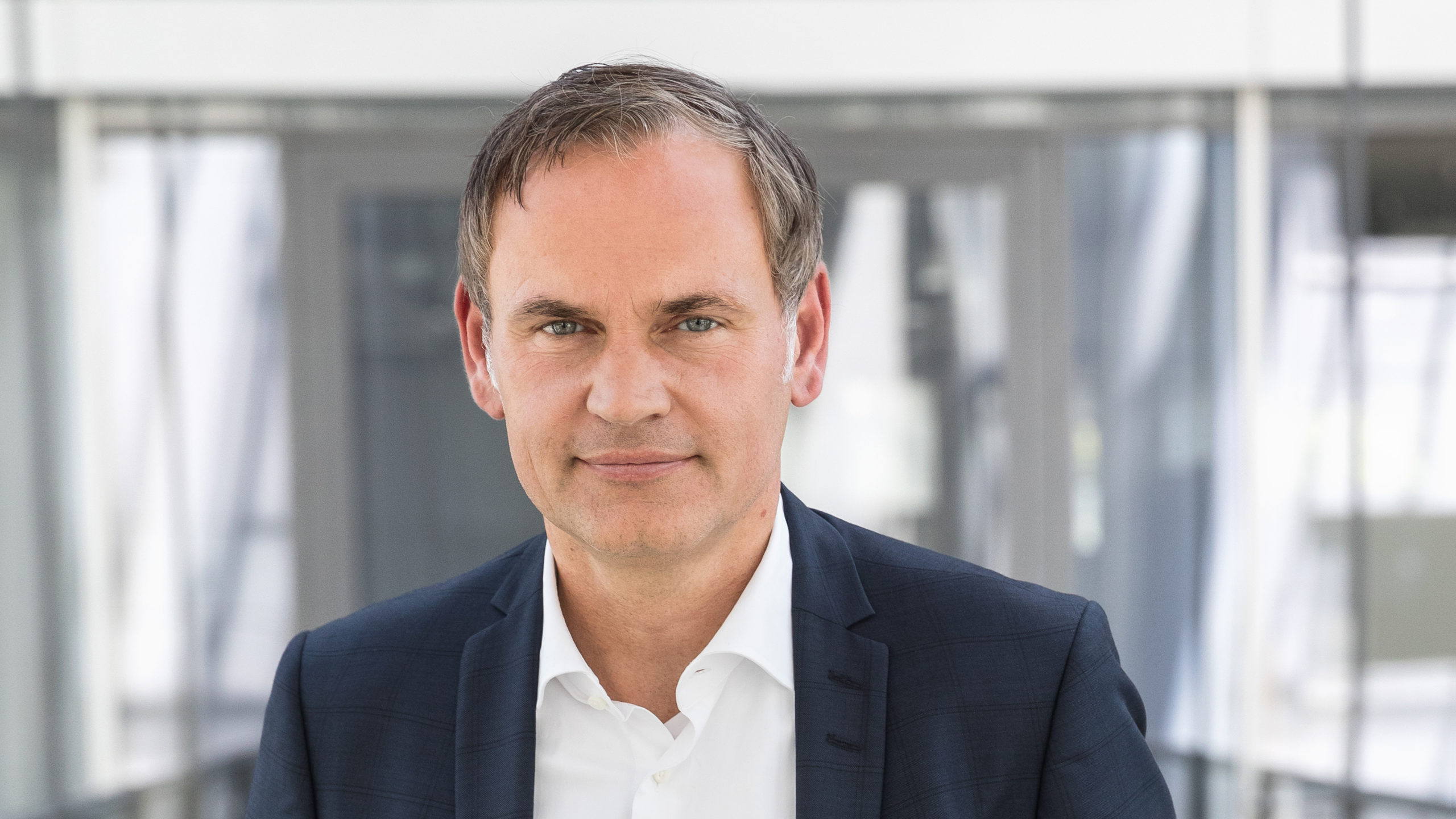 Now is not the time for debates on principles.
Porsche has been posting record sales now for years. Over the past five years, results have risen by more than 60 percent. What are the chances of getting back on this track soon?
Blume: Gene­ral eco­no­mic and poli­cy con­si­de­ra­ti­ons will con­ti­nue to pose chal­len­ges over the next several mon­ths. We're gearing up for them at Por­sche. That inclu­des taking steps to increa­se our effi­ci­en­cy. Over the lon­ger term we'll be moving into new pro­fi­ta­ble busi­ness fields. And we're con­ti­nuing to pur­sue our stra­te­gic goal of a 15 per­cent ope­ra­ting return on sales.
How long do you think it will take for the overall economy to recover?
Blume: We don't yet know what the actu­al effec­ts of the corona­virus pan­de­mic will be—either for Por­sche or for busi­ness and socie­ty at large. The task at hand is to jump-start the eco­no­my. We're facing an eco­no­mic cri­sis and have to pre­vent a down­ward spi­ral. Now is not the time for deba­tes on princi­ples. We need to focus on the eco­no­my and take action prompt­ly; other­wi­se, time will work against us.
What makes you confident about the future?
Blume: The opti­mism I see in so many peop­le as they go about their work. Ever­yo­ne is focu­sing on the essen­ti­als, and sup­por­ting each other. And it's times like this that pro­du­ce dreams and needs. There might even be a grea­ter need for sports cars when the cri­sis is over—that at least would be my wish.