Strategic Transformation
Innovation:
Priority on Quality
Pharmaceutical companies play an important role in world health, and bear an enormous amount of responsibility. Quality is of the highest priority—all the more so for groundbreaking innovations—as shown by the example of Boehringer Ingelheim.
02/2022

"The trust of our patients is our great­est resource," says Dr. Lothar Halmer, Chief Qual­i­ty Offi­cer at Boehringer Ingel­heim. He is well aware of how frag­ile the rep­u­ta­tions of com­pa­nies and their prod­ucts can be. "It takes a lot of time to build trust, but very lit­tle to destroy it," he notes. Boehringer Ingel­heim, one of the world's 20 largest phar­ma­ceu­ti­cal com­pa­nies, has been devel­op­ing new drugs for well over a cen­tu­ry now. Patients, physi­cians, and phar­ma­cists value its prod­uct qual­i­ty. They also rec­og­nize the fam­i­ly-owned company's con­tri­bu­tions to med­ical progress. Prod­uct and process qual­i­ty are part of the DNA of Boehringer Ingelheim.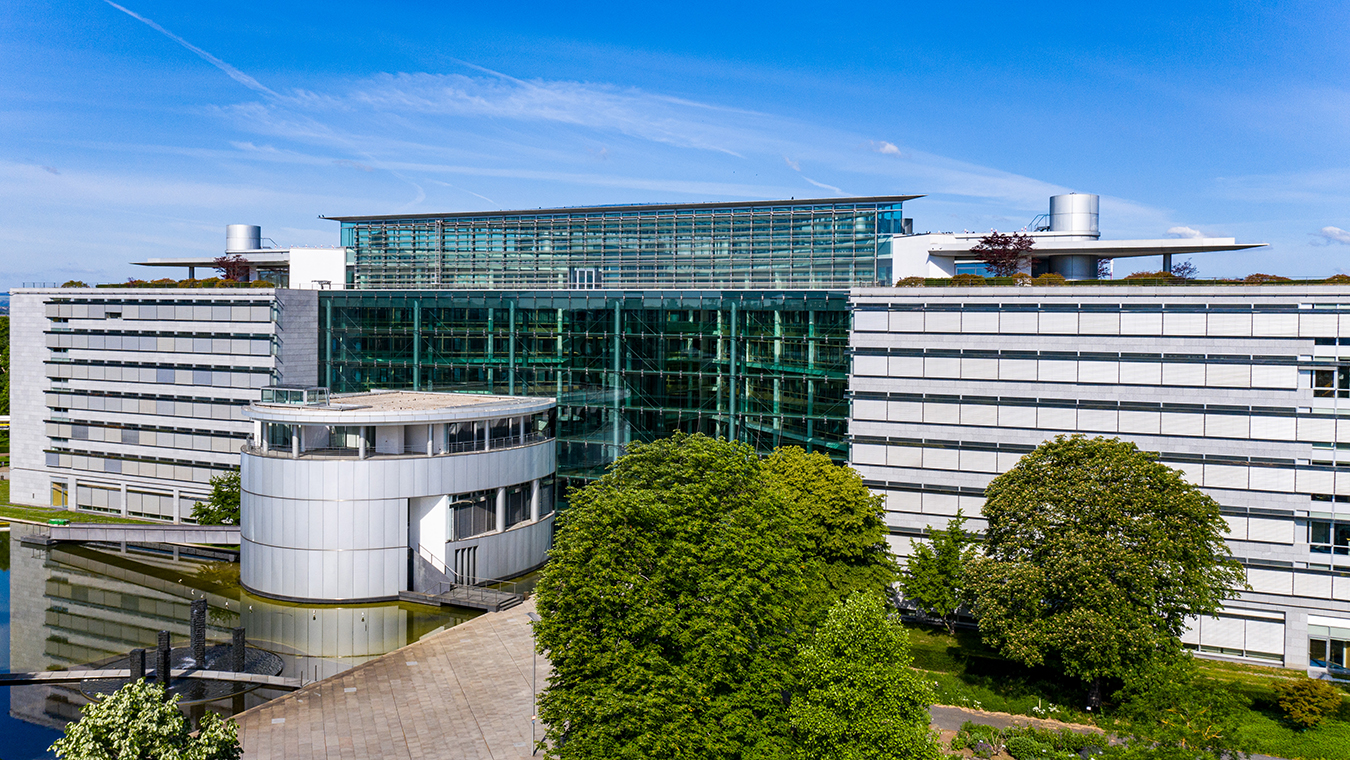 The company's future port­fo­lio is extend­ing to include dig­i­tal ther­a­pies. One exam­ple would be apps that help peo­ple liv­ing with schiz­o­phre­nia. Here, spe­cial­ists from Boehringer Ingelheim's ther­a­py areas and BI X dig­i­tal lab are col­lab­o­rat­ing with the US-based med­ical soft­ware pro­duc­er Click Ther­a­peu­tics to devel­op a pre­scrip­tion dig­i­tal ther­a­py to reduce cog­ni­tive and social obsta­cles for peo­ple with this con­di­tion. Inno­va­tions of this type are known in the indus­try as "soft­ware as a med­ical device." As with its other new dig­i­tal med­ical prod­ucts, Boehringer Ingel­heim has kept a sharp eye on spe­cial qual­i­ty require­ments from the start. These include meet­ing reg­u­la­to­ry demands in areas such as data integri­ty and IT secu­ri­ty. As Halmer explains, "The high­est qual­i­ty stan­dards apply. Apps have to be just as safe and reli­able for patients as the pills they take for car­dio­vas­cu­lar dis­eases or diabetes."
What hap­pens to qual­i­ty when the pace of inno­va­tions accel­er­ates? "Speed and qual­i­ty belong togeth­er," says Halmer and pro­ceeds to draw a com­par­i­son. "If you want to do some­thing fast, you have to be pre­cise. Tak­ing the same path twice because you were poor­ly pre­pared and stum­bled con­sumes more time than prepar­ing well and tak­ing it once." If cer­tain steps can be done simul­ta­ne­ous­ly instead of sequen­tial­ly, that will speed up the process. Agile meth­ods and intel­li­gent process­es can elim­i­nate poten­tial stum­bling blocks in the first place. "Greater com­plex­i­ty and more tech­no­log­i­cal progress mean we have to raise our stan­dards. Flaw­less qual­i­ty and max­i­mum safe­ty are our top pri­or­i­ties and an inte­gral part of our innovations."
---
A shared task
In January 2020, Boehringer Ingelheim started working intensively with a team from the Porsche Consulting management consultancy. This life sciences company, which has acquired an outstanding reputation for major advances and excellent quality, wants to put quality on a future-oriented course in all its operations and develop it continuously into a competitive advantage. That includes accounting for changes such as more digital applications, greater process complexity, and higher regulatory requirements for manufacturers of pharmaceutical products. The teams from Porsche Consulting and Boehringer Ingelheim began by conducting a strategic analysis of the fields of action and compared the results with incipient developments and special requirements in the pharmaceutical industry.


A strong portfolio of 11 initiatives and more than 70 work packages was derived, extending from data integrity and health apps to concepts for remote clinical studies of new medications. A control system was set up, and best practices from Porsche Consulting's pharmaceutical expertise were integrated into the work packages. These advances are visible and measurable with performance indicators. In conjunction with the quality team from Boehringer Ingelheim, a new and future-oriented quality culture was developed and rolled out on a global scale. "Quality is a shared task," says Marcel Geers, the project manager from Porsche Consulting. "You know it's there when it's embraced wholeheartedly in every part of the company."
Boehringer Ingel­heim is also whole­heart­ed­ly com­mit­ted to a pro­nounced cul­ture of qual­i­ty, one shared by all depart­ments and employ­ees. The culture's effec­tive­ness is fueled by a con­tin­u­ous process of fur­ther development—especially when it comes to inno­va­tions. Ongo­ing cross-func­tion­al dia­logue plays a cru­cial role here. "Our employ­ees inte­grate qual­i­ty aspects into every­thing they do, and inter­vene if any­thing needs to be cor­rect­ed," says Halmer. "They also learn from each other, includ­ing from mis­takes." That leads to bet­ter deci­sion-mak­ing process­es and opti­mal risk man­age­ment. The result: treat­ments are made avail­able soon­er to the peo­ple who need them. "It sounds sim­ple in the­o­ry," Halmer admits. "But in prac­tice, orga­ni­za­tion­al changes also have to pass the req­ui­site qual­i­ty tests before they can be introduced."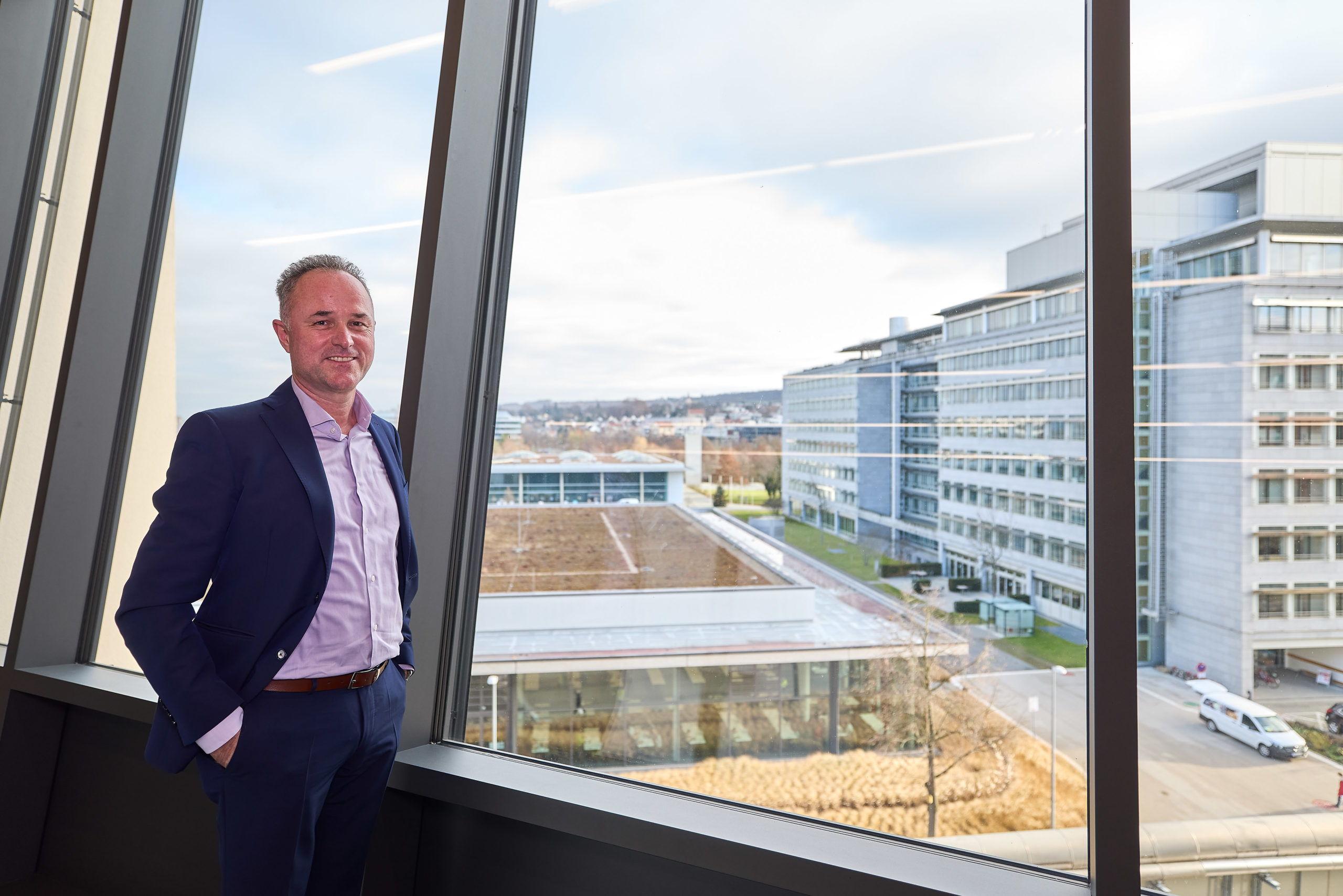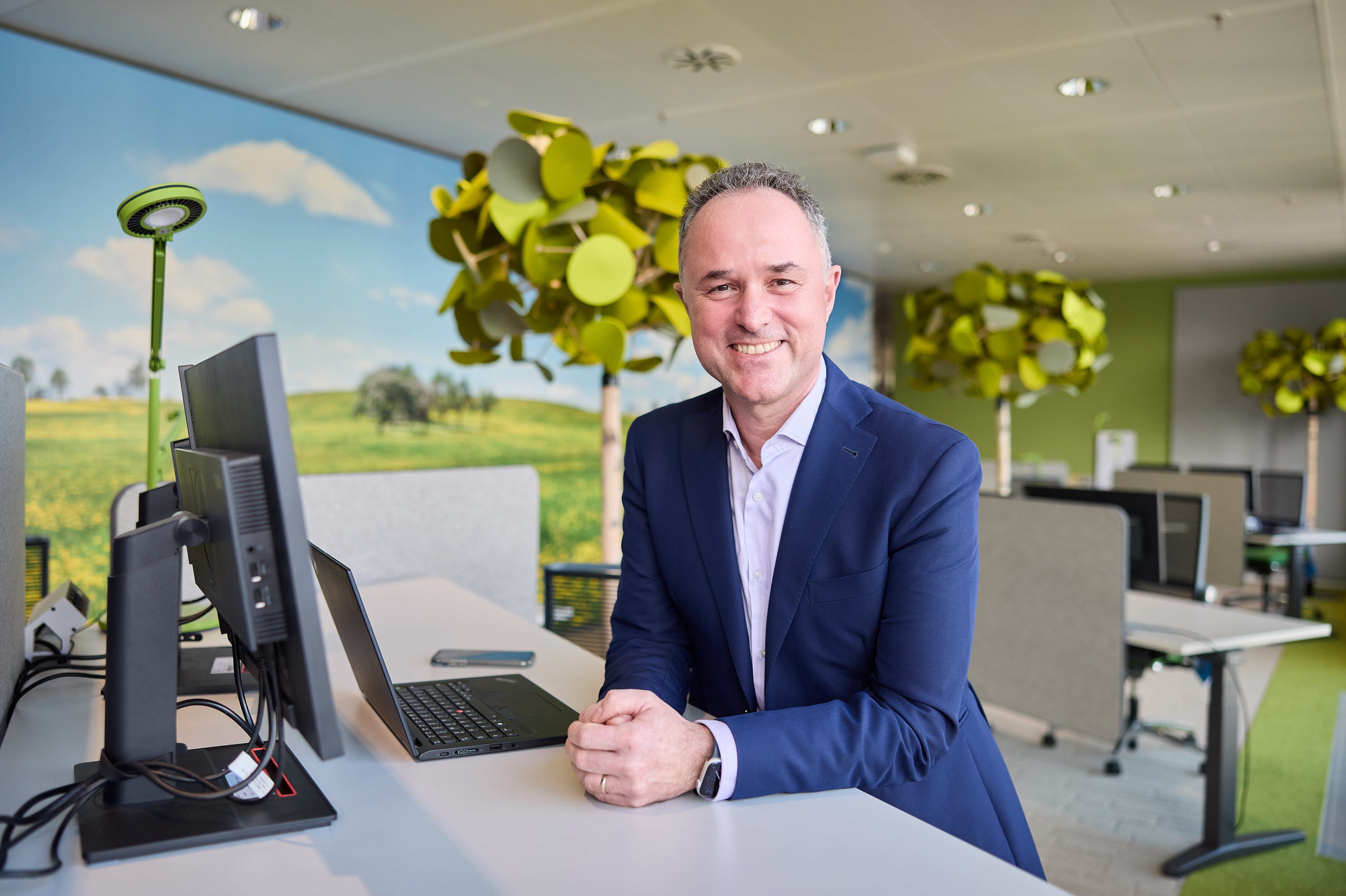 Career at the company
Dr. Lothar Halmer became Chief Quality Officer of the Boehringer Ingelheim pharmaceutical company in 2020. He studied biology at the University of Konstanz in southern Germany and received a doctorate in molecular genetics in 1997. He started his career in biopharmaceutical quality control at Boehringer Ingelheim the following year. In 2008, he was posted to Vienna, where he served as Site Head Biopharmaceuticals Austria until 2013. He then held several roles in Global Quality at the company.
Greater flexibility for clinical trials
One exam­ple is the orga­ni­za­tion of clin­i­cal tri­als. A major shift has taken place in this area. It used to take an aver­age of eight to ten years to devel­op a new med­ica­tion, includ­ing the req­ui­site clin­i­cal stud­ies. That is chang­ing. Even before the Covid-19 pan­dem­ic broke out, clin­i­cal stud­ies of new drugs were no longer restrict­ed to a few spe­cial­ized cen­ters but were being con­duct­ed at numer­ous loca­tions with a decen­tral­ized approach. That enables more patients who fit the cri­te­ria to be recruit­ed in a short­er peri­od of time. And it saves many months, espe­cial­ly for less com­mon diseases.
To ensure uni­form qual­i­ty in val­i­da­tion and high trial reli­a­bil­i­ty, it is impor­tant to fos­ter new forms of data acqui­si­tion, strong data man­age­ment, and adher­ence to study sched­ules. Boehringer Ingel­heim has devel­oped some flex­i­ble solu­tions. One con­sists of direct deliv­ery of med­ica­tion to trial par­tic­i­pants, reg­u­lar on-site vis­its by med­ical per­son­nel, and remote super­vi­sion via video calls. This has enabled clin­i­cal stud­ies to con­tin­ue at the same level of qual­i­ty dur­ing the pandemic.
Qual­i­ty advances of this type are of great impor­tance to the Ger­man phar­ma­ceu­ti­cal com­pa­ny. After all, its busi­ness builds on an exten­sive R&D port­fo­lio that con­cen­trates on dis­eases with a high unmet need for med­ical treat­ment. At the time of this report (early 2022), Boehringer's human phar­ma­ceu­ti­cal research and devel­op­ment pipeline con­tains more than 60 new active agents and around 100 clin­i­cal and pre­clin­i­cal projects. In fact, the com­pa­ny could apply for autho­riza­tion of up to 15 new med­ica­tions by 2025—an enor­mous level of poten­tial in the phar­ma­ceu­ti­cal sec­tor. Boehringer Ingelheim's recent advances have been made in treat­ments for car­diac insuf­fi­cien­cy and neu­ropsy­chi­atric dis­or­ders as well as in immunol­o­gy and pneu­mol­o­gy. It also invests in research on dif­fer­ent types of can­cer, and in expand­ing its port­fo­lio for pets and farm animals.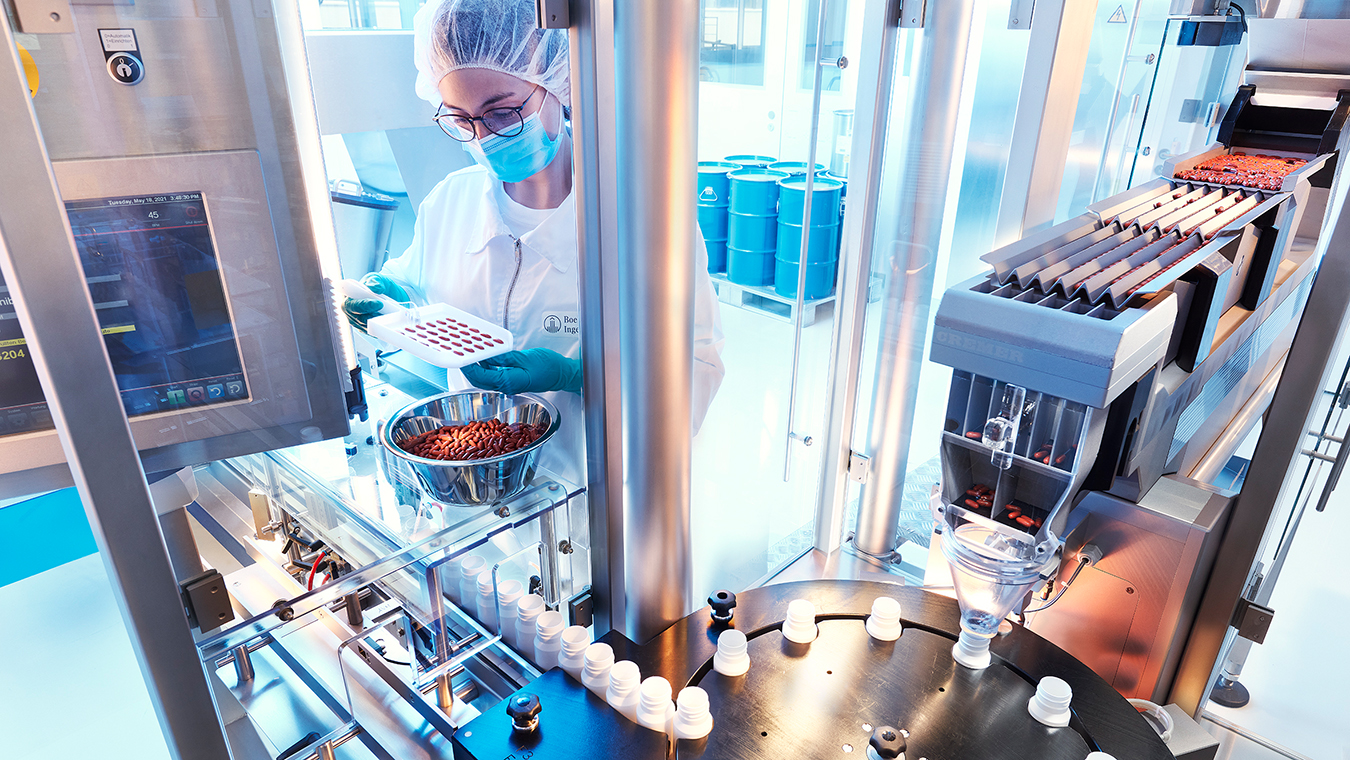 To con­clude with a look ahead, this world-renowned phar­ma­ceu­ti­cal com­pa­ny has out­stand­ing prospects. Boehringer Ingel­heim is espe­cial­ly well posi­tioned to devel­op treat­ments with even greater speed and pre­ci­sion for con­di­tions in urgent need of med­ical atten­tion. More­over, this fam­i­ly-owned com­pa­ny is not depen­dent on short-term inter­ests such as share­hold­er pres­sure for prof­its. At its head­quar­ters in Ingel­heim am Rhein, its lead­ers can think, plan, and devel­op on a long-term basis. They are guid­ed by a desire for sus­tain­abil­i­ty for gen­er­a­tions. Dig­i­tal tools such as apps, arti­fi­cial intel­li­gence, vir­tu­al train­ing, pre­dic­tive ana­lyt­ics, and big data will play a sig­nif­i­cant role. As Halmer empha­sizes, "In devel­op­ing and using these types of tech­nol­o­gy-dri­ven inno­va­tions, here too we are mak­ing sure right from the start that we can meet our high stan­dards of quality."