First Aid from Companies
In this time of crisis, many companies are switching to manufacturing essential products, launching initiatives, and sending their employees to places they are needed. A look at their reasons.
09/2020

Absolute silence has reigned since March 2020 on Anfield Road, where a sea of red-and-white flags would nor­mal­ly be wav­ing and more than 54,000 peo­ple cheer­ing for Liv­er­pool FC. In March it was not clear when one of the most suc­cess­ful clubs in England's Pre­mier League would again play soc­cer in front of spec­ta­tors. Soon after announc­ing the ces­sa­tion of play, the club's chief exec­u­tive offi­cer, Peter Moore, offered to have its stew­ards assist local super­mar­kets in tasks such as reg­u­lat­ing the num­ber of cus­tomers or help­ing seniors with their shopping.
Companies take responsibility
Many indus­tri­al com­pa­nies have respond­ed to the corona­virus cri­sis in sim­i­lar­ly direct and prag­mat­ic ways. Some have shift­ed parts of their pro­duc­tion to essen­tial goods; some have expand­ed their devel­op­ment capac­i­ties and are now bring­ing entire­ly new prod­ucts onto the mar­ket. Oth­ers are help­ing in order to keep their own under­uti­lized employ­ees at work dur­ing the cri­sis. Some are link­ing this assis­tance to their brand name with an eye toward sus­tain­ably enhanc­ing their image. Although the under­ly­ing moti­va­tion to pro­vide relief dur­ing the pan­dem­ic may well be a mat­ter of sol­i­dar­i­ty and social respon­si­bil­i­ty, the asso­ci­at­ed costs for many com­pa­nies are high.
Brit­ta Heer from Edel­man Deutsch­land knows how impor­tant it is for com­pa­nies to real­ize the cur­rent need to assume social respon­si­bil­i­ty. A 2020 Trust Barom­e­ter spe­cial report from the Edel­man Intel­li­gence research and ana­lyt­ics con­sul­tan­cy—Brand Trust and the Corona­virus Pan­dem­ic—sur­veyed around 12,000 peo­ple world­wide. "Peo­ple are call­ing not only on gov­ern­ments to address the virus, but also on the pri­vate sec­tor and its brands," says Heer. Eighty-nine per­cent of respon­dents world­wide expect com­pa­nies to shift their pro­duc­tion to goods that help con­sumers meet today's chal­lenges. As Heer adds, "Com­pa­nies that do not lis­ten and respond to these needs right now are putting their rep­u­ta­tions on the line down the road." Those that do respond are com­ing up with a wide range of poten­tial solu­tions. There are many small and large ideas that are hav­ing an effect—and often pro­vid­ing real relief and eco­nom­ic sup­port in an uncer­tain time.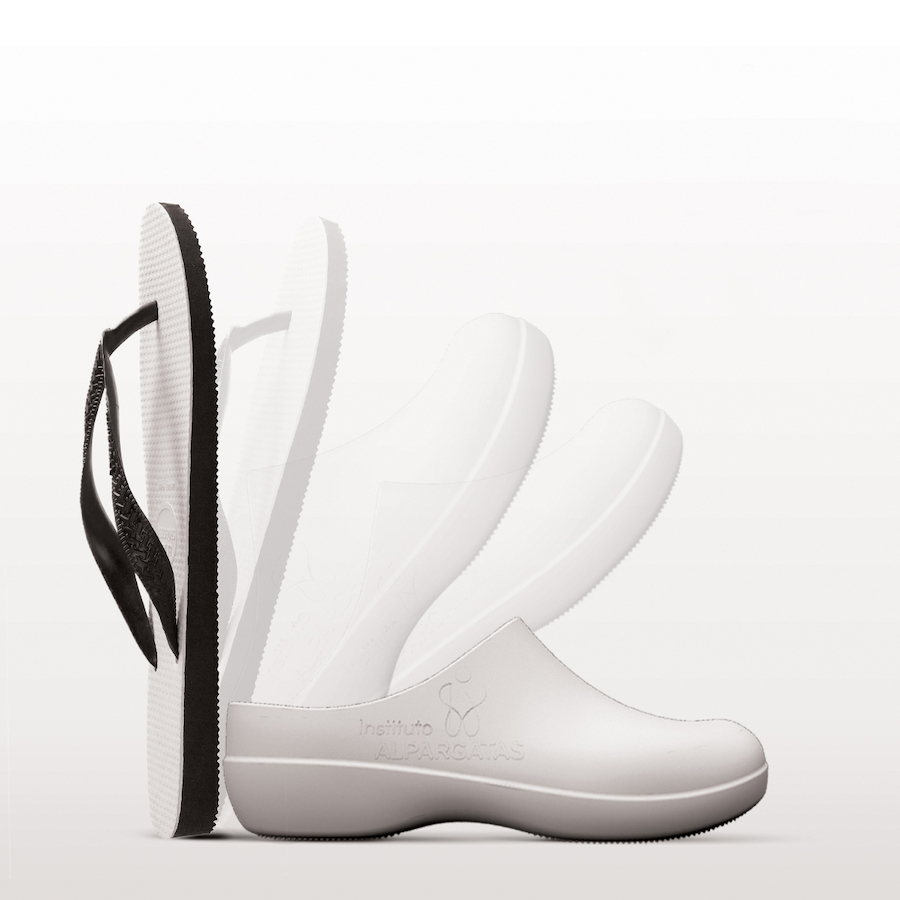 Targeted use of strengths
For many com­pa­nies, the deci­sion to shift their pro­duc­tion appears nat­ur­al in retrospect—especially if the new prod­ucts fit in smooth­ly with their core busi­ness. One exam­ple is Alpar­gatas, a Brazil­ian shoe man­u­fac­tur­er. A leader on the Latin Amer­i­can footwear mar­ket, it makes the world-famous Hava­ianas flip-flop brand. Alpar­gatas donat­ed around 20,000 spe­cial­ized, wash­able shoes to pub­lic hos­pi­tals in var­i­ous Brazil­ian states. The shoes were made at Hava­ianas fac­to­ries in place of flip-flops. To ensure smooth and safe pro­duc­tion, the entire man­u­fac­tur­ing process was restruc­tured and the employ­ees received spe­cial train­ing. The com­pa­ny also pro­duced and donat­ed 1.3 mil­lion face masks and gave around 500,000 kits of essen­tial prod­ucts to vul­ner­a­ble com­mu­ni­ties in five of Brazil's state cap­i­tals (São Paulo, Rio de Janeiro, Brasília, Sal­vador, and Belo Hor­i­zonte), and cities in Paraí­ba State.
San­i­ti­za­tion, which also destroys virus­es, is the core exper­tise of Kärcher, a Ger­man clean­ing tech­nol­o­gy com­pa­ny and glob­al mar­ket leader (2019 sales: 2.58 bil­lion euros). An inde­pen­dent lab­o­ra­to­ry test has shown that when cor­rect­ly used, the company's steam clean­ers elim­i­nate viruses—and are there­fore an alter­na­tive to dis­in­fec­tants in home, com­mer­cial, and indus­tri­al set­tings. This fam­i­ly-owned com­pa­ny also shift­ed pro­duc­tion at one of its plants in south­ern Germany—Sulzdorf in north­ern Baden-Württemberg—from cleans­ing agents to sub­stances need­ed for hand sanitizers.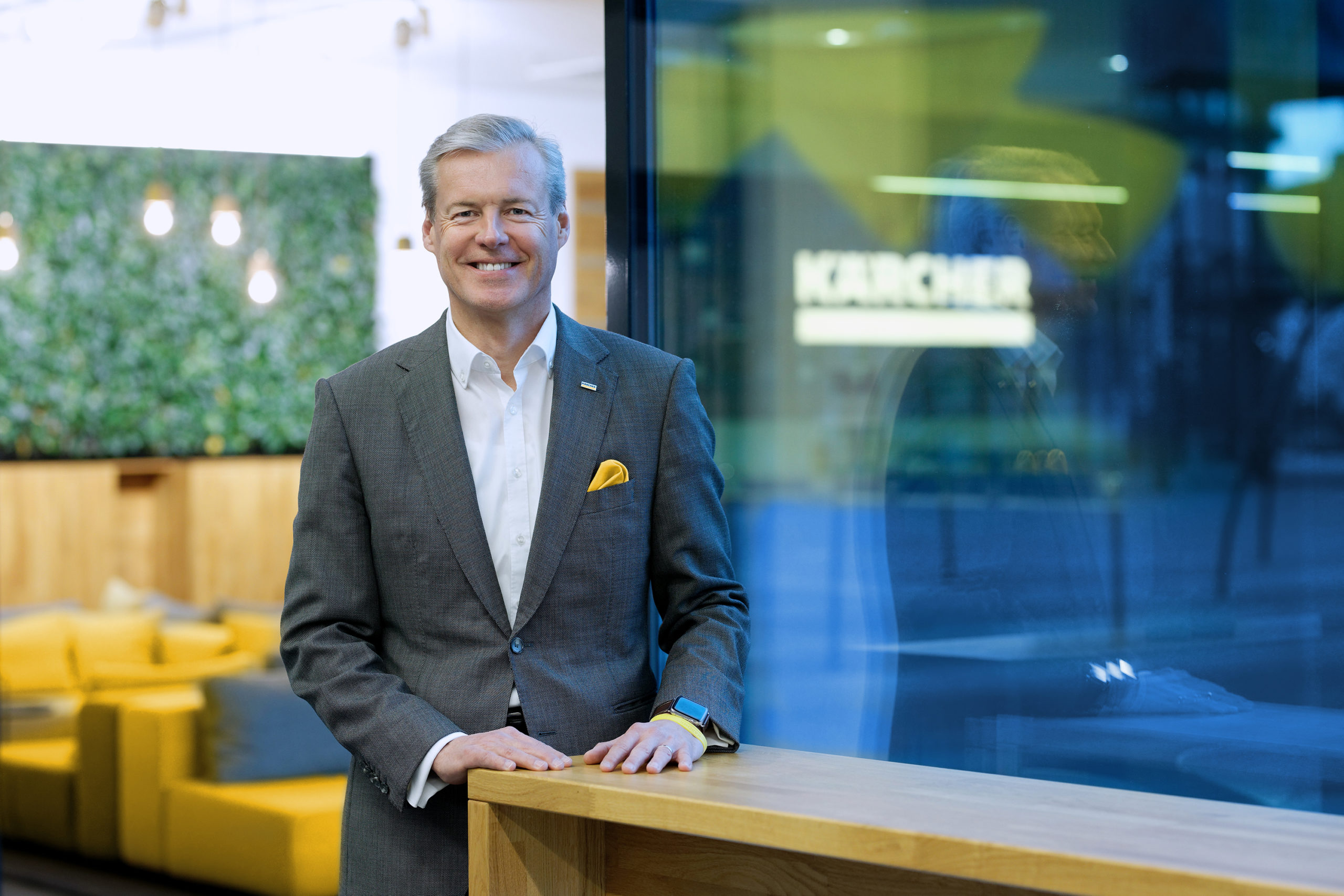 We made the very deliberate decision to support smaller facilities.
"We were able to draw on our employ­ees' exten­sive exper­tise and expe­ri­ence," says Hart­mut Jen­ner, the chair­man of the Kärcher board of man­age­ment. The com­pa­ny dis­trib­uted some of its hand san­i­tiz­er to more than fifty local emer­gency med­ical ser­vices, food banks, and care facil­i­ties. "Hand hygiene is part of any and all attempts to fight the corona­virus, and is absolute­ly cru­cial for vul­ner­a­ble groups," says Jen­ner. Most dona­tion dri­ves have focused pub­lic aware­ness on the needs of hos­pi­tals and the health­care sec­tor. "So we made the very delib­er­ate deci­sion to sup­port small­er facilities—which for us was the obvi­ous thing to do."
Creative use of expertise
Accord­ing to a sur­vey com­mis­sioned by the Ger­man Fed­er­al Min­istry of Eco­nom­ics and con­duct­ed by the Kan­tar mar­ket research com­pa­ny, more than one-third of com­pa­nies in Ger­many have expand­ed their range of prod­ucts or ser­vices in con­nec­tion with the corona­virus pan­dem­ic. This includes those that have ven­tured into entire­ly new fields. Viess­mann, a spe­cial­ist in heat­ing sys­tems from the Hes­s­ian town of Allen­dorf, shift­ed part of its pro­duc­tion to ven­ti­la­tors. With­in three days, engi­neers at this fam­i­ly-owned com­pa­ny (sales in 2019: 2.65 bil­lion euros) had con­sult­ed with physi­cians and pro­duced a pro­to­type based on com­po­nents used in gas heat­ing sys­tems. Three weeks later, the first ven­ti­la­tor rolled from a pro­duc­tion line for Viess­mann gas wall units. As of June 2020, pro­duc­tion is on hold while a spe­cial autho­riza­tion process to man­u­fac­ture med­ical equip­ment is still under­way. If anoth­er wave of infec­tions and severe cases should arise, par­tic­u­lar­ly with­out sign of respite in devel­op­ing coun­tries, Viess­mann could pro­duce up to 600 ven­ti­la­tors a day.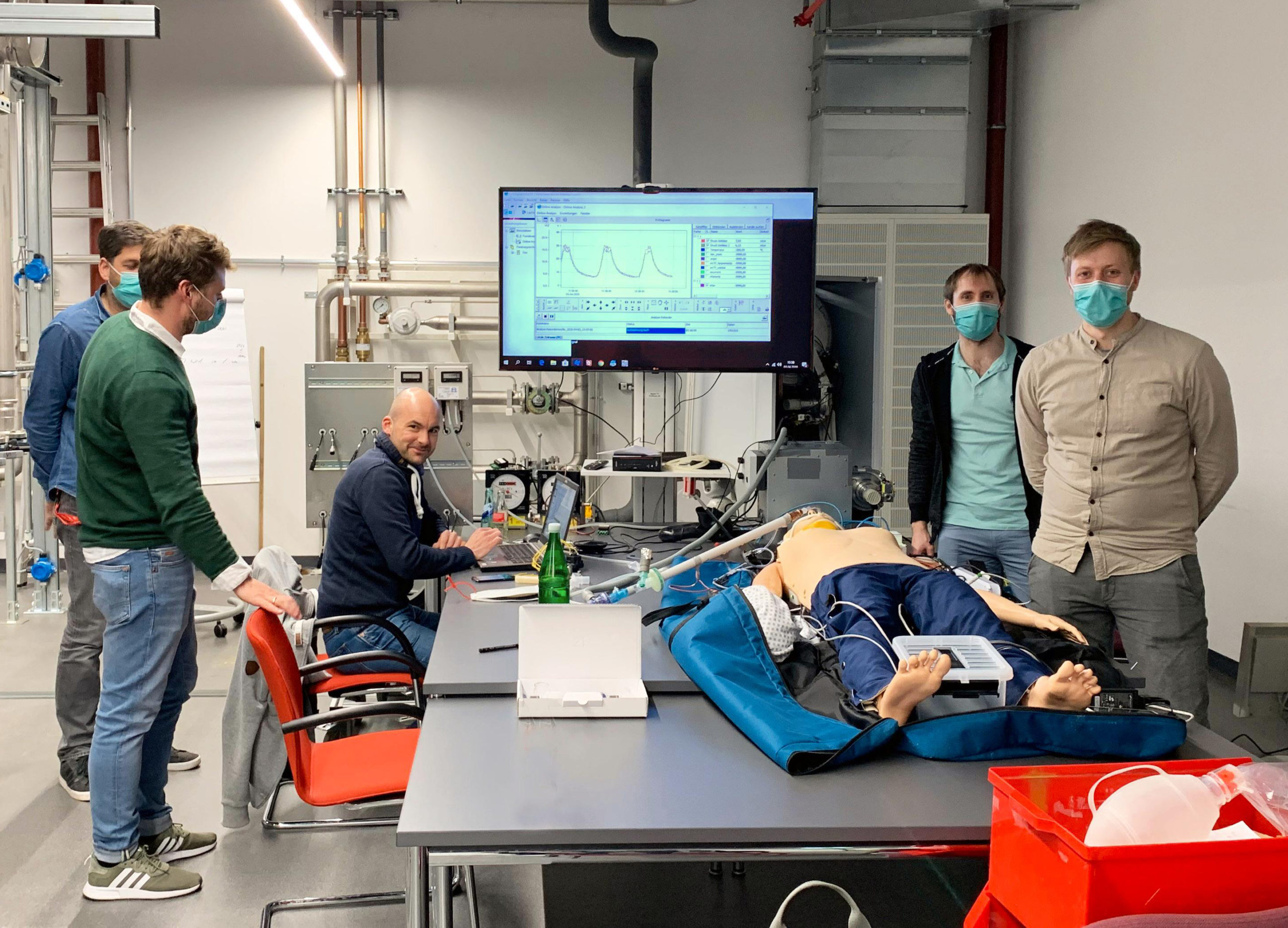 The Com­pos­ite Resources com­pa­ny in the U.S. pro­vid­ed high-speed assis­tance. The par­ent com­pa­ny of the CORE Autosport rac­ing team, which usu­al­ly focus­es on pro­duc­ing pre­ci­sion parts from com­pos­ite mate­ri­als for indus­tries such as avi­a­tion, aero­space, and health­care, is now mak­ing every­day masks from a poly­ester-cot­ton blend as well as trans­par­ent vinyl visors. When founder Jon Ben­nett saw a tele­vi­sion report on nurs­es hav­ing to sew their own masks, he swung into action. "In thir­ty-six hours we had designed the pro­to­type, pro­cured the raw mate­ri­als, launched an e‑commerce web­site, and start­ed orga­niz­ing the pro­duc­tion line," says Mor­gan Brady, the man­ag­ing part­ner at Com­pos­ite Resources. The facil­i­ties need­ed for pro­duc­tion were already avail­able, as was the exper­tise on the part of employ­ees. This meant the only costs involved were for raw mate­ri­als. Mask production—involving more than twen­ty employ­ees on two shifts—started in March 2020. "By pro­duc­ing masks we are help­ing soci­ety at large and also keep­ing our staff employed," says Brady.
Helping one's own target group
The Jäger­meis­ter maker of herbal liqueurs is also help­ing to com­bat the virus. Based in Wolfen­büt­tel in Lower Sax­ony, the com­pa­ny donat­ed 50,000 liters of pure ethyl alco­hol to the munic­i­pal hos­pi­tal in the neigh­bor­ing city of Braun­schweig. The hospital's phar­ma­cy processed the alco­hol into dis­in­fec­tants. Local author­i­ties issued a tem­po­rary direc­tive to encour­age dona­tions of this type: Jäger­meis­ter did not have to pay either the usual cus­toms or tax on alco­hol. What is more, this inter­na­tion­al­ly pop­u­lar brand—around 80 per­cent of Jägermeister's sales are out­side Germany—is active­ly help­ing com­mu­ni­ties across bor­ders as well. The glob­al ini­tia­tive #SaveTheNight is sup­port­ing artists and bar­keep­ers around the world with dona­tions and micro­fund­ing. The com­pa­ny is sup­ple­ment­ing the ini­tia­tive by gen­er­at­ing a range of new enter­tain­ment offer­ings. Jäger­meis­ter has there­by cre­at­ed a rev­enue plat­form with­in the "nightlife ecosystem."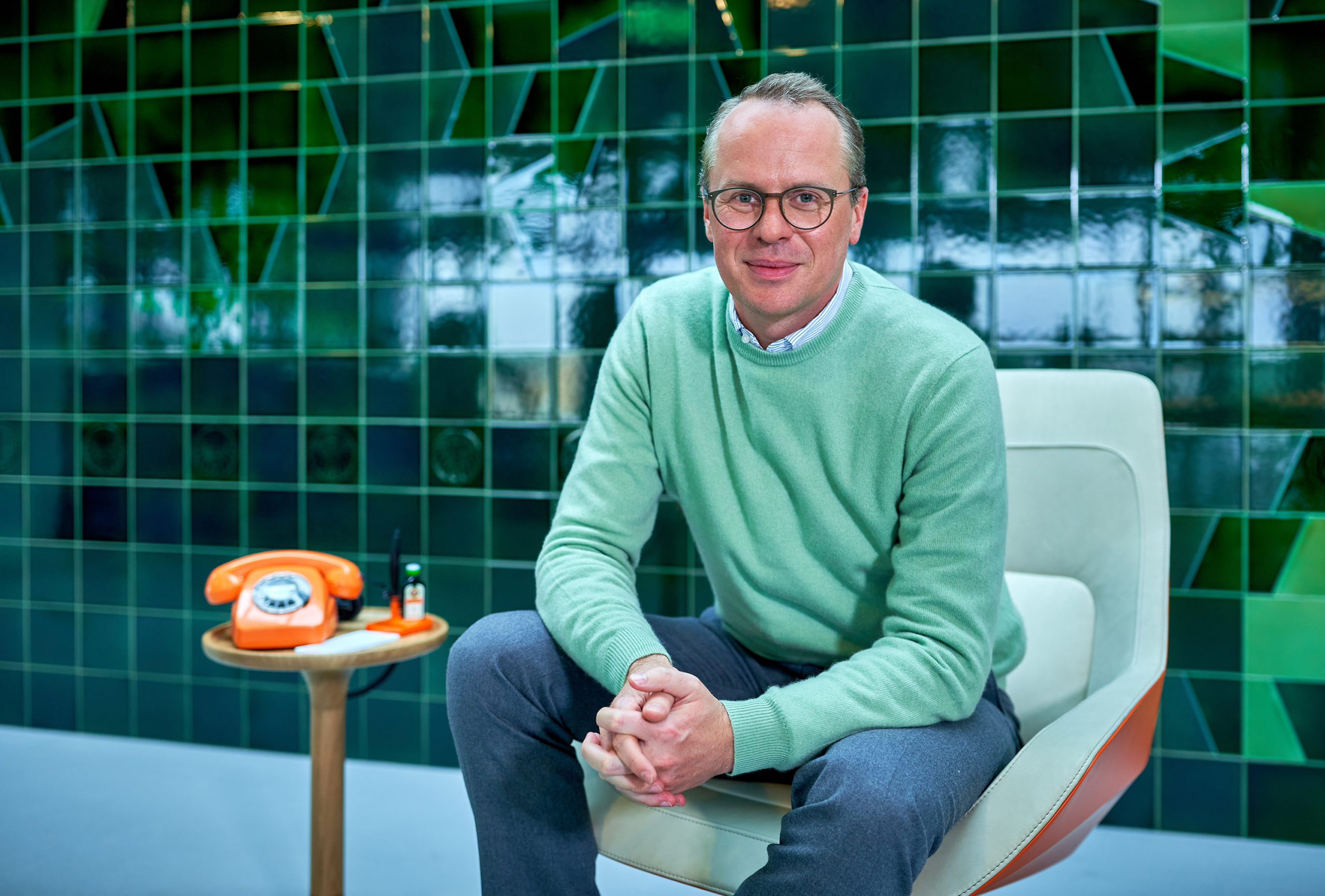 Solidarity for us is a matter of the heart.
"We take this ini­tia­tive very seri­ous­ly. There's no red tape involved and it makes per­fect sense," says Christo­pher Ratsch, a mem­ber of the exec­u­tive board of Mast-Jäger­meis­ter SE. The aim is to sup­port both sides of the nightlife community—those who need direct help for their liv­ing expens­es, and those who have to stay at home instead of flock­ing to clubs and bars, meet­ing friends, and hav­ing a good time togeth­er. "With the #SaveTheNight ini­tia­tive we want to give some­thing back to this very impor­tant com­mu­ni­ty. Sol­i­dar­i­ty for us is a mat­ter of the heart," says Ratsch.
Opportunities for employees
Extra­or­di­nary sit­u­a­tions require extra­or­di­nary mea­sures. To sup­port the food indus­try in the cri­sis and to keep its staff employed dur­ing a peri­od of lim­it­ed restau­rant ser­vice, McDonald's in Ger­many entered a part­ner­ship with the Aldi-Süd and Aldi-Nord super­mar­ket chains. McDonald's and its near­ly 230 fran­chis­es employ more than 60,000 peo­ple at around 1,500 restau­rants. Employ­ees of the fast-food chain affect­ed by tem­po­rary restau­rant clo­sures dur­ing the pan­dem­ic could be hired on a short-term basis by Aldi and work in its sales or logis­tics. In the words of Hol­ger Beeck, the man­ag­ing direc­tor and pres­i­dent of McDonald's Ger­many, this was a clas­sic win-win sit­u­a­tion: "Our employ­ees could keep working—if they want­ed. And Aldi ben­e­fit­ed from addi­tion­al resources."
Facts and Figures
Trust in Brands
Companies are expected to act responsibly to address the coronavirus crisis. This is clear from the Trust Barometer Special Report: Brand Trust and the Coronavirus Pandemic (March 2020) from the Edelman Intelligence research and analytics consultancy, which is part of the Edelman global public relations firm.
89 percent of respondents worldwide expect companies to shift to producing products that help people meet challenges.
55 percent think that companies are responding more quickly and effectively to the pandemic than the government.
90 percent want companies to partner with governments and relief agencies to address the crisis.